Inside Ace Exhibits: Dye-Sublimation - What It Is and Why We Choose It

Dye-sublimation is not a term that comes up in everyday conversation. However, start researching trade show booth displays and it crops up left and right: read a few product descriptions and you'll quickly intuit that it's important and also a major selling point. So, what's the big deal?

In short, it's a printing process that greatly affects how your display is produced and looks. To fully appreciate its value and desirability, you have to dip into the realm of digital textile printing, where dye-sublimated printing is on the rise.
The Basics of Dye-Sublimation Printing
"Dye sublimation is the process of converting solid dyes into a gas without going through the liquid stage. Heat and pressure are used to infuse colorant into a polymer material." - Printer Evolution. It's a technique that's been used in the printing industry since the 1930's. It produces crisp, color-rich images that can be applied to a wide range of surfaces.
There are two dye-sublimation printing methods: transfer and direct. Transfer involves printing an image onto transfer paper, sublimating (heating) it onto a polyester-based material, and then removing the transfer paper. Direct printing is exactly that. The image is printed directly onto a polyester-coated surface and then sublimated. No transfer paper.
The transfer method is the most flexible and efficient. Its two-step process is straightforward and less complicated, in that it's easier to get a good image on a flat piece of paper than a malleable piece of fabric. Because the image is printed flat first and calibrations for fabric occurs at the heat press, the end result is usually crisper and with a better color pop.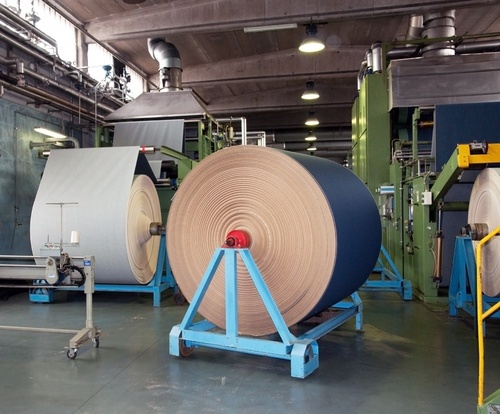 Direct sublimation reduces the printing process to one step and minimizes costs (no transfer paper). This method tends to be used primarily with textiles, which makes getting clear, crisp images more difficult; the fabric moves. Also, strike-through (the image appearing on both sides of the fabric) may occur.
Both dye-sublimation printing methods have their place. Client needs determine which is used when printing trade show display fabrics.
Why We Use Dye Sublimation
Once you know about dye-sublimation printing, you'll see it everywhere. T-shirts, mugs, mouse pads, smartphone cases… any surface with a polyester coating can be dye-sublimated. It's especially well-suited for textiles and materials that flex, stretch, and move – like trade show displays.
When applied to textiles, the dye-sublimation process forces the dye to become part of the fabric. It's printed into the fabric, not onto the fabric. Our printing partner, Printer Evolution, puts it best, "The end result is by far richer in look and feel because the ink is infused into the fibers of the substrate itself, as opposed to jetted onto it as a solid, plastic film. This level of saturation produces superior output and a high quality appearance." Exactly what we're striving for.
Beyond image quality, dye-sublimation printing helps us meet other requirements we feel are must-haves in trade show displays:
Fabric drape and texture
Infusing the ink into the fabric fibers keeps the fabric soft to the touch. It also maintains the fabric's inherent qualities. It stretches over tension display frames or billows from an outdoor banner stand. The fabric feels and behaves as expected. Other textile printing methods don't offer this.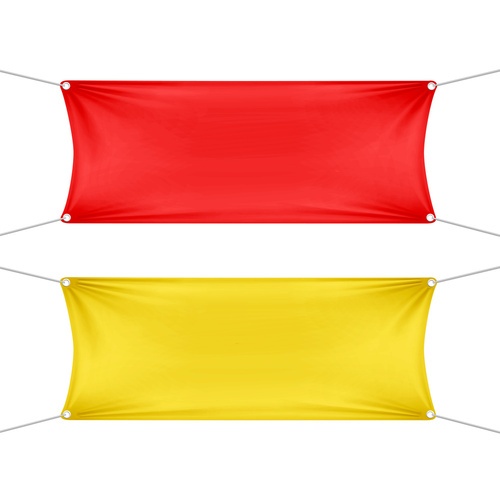 Durability
dye-sublimation printing allows our graphics to withstand practical, everyday use without added surface protection. Wash them, fold them, or pack them in traveling cases, the image is permanent. The graphic will always look brand new.
Full-range of printing colors
We can print the entire color spectrum - and it's all fade-resistant! There's also no ink build-up, no cracking, and no odd surface film. Again, this is not the case with other printing processes.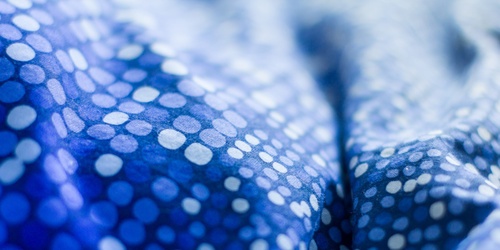 Quality
Dye-sublimation printing is the textile printing industry standard for a reason. It produces high-end, professional-looking graphics that can withstand a lot of use. This is exactly what our clients need on the trade show circuit.
Efficiency
At its core, dye-sublimation printing is a simple process. It's conducive to fast turn-around times and tight deadlines. This is key in the trade show industry and especially at Ace Exhibits. dye-sublimation printing is a significant factor in our competitive prices and our short shipping times.
There are other textile printing methods out there. UV-curable, solvent, latex… these are terms you'll most likely run across as you research companies, peruse display options, and learn more about the trade show display manufacturing industry. They all have pro's and con's. They all suit specific situations better than others. They're all viable options.
In conclusion, dye-sublimation may be a funny sounding term, but it gets big results. For that reason, we think it's one of our best assets. We choose to use it at Ace Exhibits because we think it's the best printing technique available to us. It enables us to produce high-resolution, color-rich, graphics efficiently and affordably for our clients.
Did you find this information helpful? What other topics would you find useful? Please give us your feedback in the comments. If you have questions about dye-sublimation printing and how it affects your display, please contact us. Our experts can be reached through our website's live chat feature or you can speak with them via phone at 888-777-0223.