There are a lot of trade show display manufacturers out there. How many of them have you researched? You know, learned the company history, investigated their processes, found their physical location...
We're pretty certain your answer is zero. In fact, we're betting your choice is based on display configurations and price.
This makes sense. You're trying to get items checked off your create-a-trade-show-booth to-do list. You want to order a backdrop/banner/tent and move on. Fair enough.
But participating in a trade show is a big investment. Money, time, effort… you want a decent ROI on those investments. Also, your company's taking a big risk. It's putting its "face" out there on the trade show floor for all to see. Its goals, plans and development rely heavily on business generated at the show.
So why aren't you researching display manufacturers? Our (the collective) products are going to greatly affect your trade show success. Don't you want to know who we are, what we stand for, how we run our business? We're going to be partners in this undertaking. Shouldn't you know more about us than just our products and prices?
Obviously, we can't tell you about other manufacturers. We can tell you about us. Is this self-promoting? Yes. It is our blog after all. However, we think highlighting our attributes will help you learn not only what we're great at, but also what to look for in any distributor be they display manufacturers or not.
We Know Our Stuff
Ace Exhibits has been in business since 2008. Our president, Tom Hand, has performed every job in the company. From running presses to answering phones to pushing a broom, he knows everything about Ace Exhibits first-hand.
Tom does this on purpose. He wants to know what our clients experience, what our employees experience, how every piece of equipment works, how the manufacturing process flows.
Tom's involvement sets the bar for our employees. All of us, from the customer service reps to the shipping team to the pressmen, follow Tom's example. We take our role as experts, and Ace Exhibit team members, seriously. We go to great lengths to know our industry, our specific positions and how we fit into the Ace Exhibits environment. We're invested.
Customer Service is Our Core
We make trade show displays, but our real business is helping people like you have a successful trade show experience. To that end, customer service is a priority. We have two sets of experts on-hand to facilitate this: our graphic designers and our support agents.
Our graphic designers focus on your artwork. Their primary goal is to ensure you receive a high-quality, professionally designed graphic. They help with last minute changes, provide design suggestions, clarify specifications… The list goes on!
Our support agents focus on the ordering process. From choosing the right display to finalizing your order, their goal is to make getting your display frustration-free.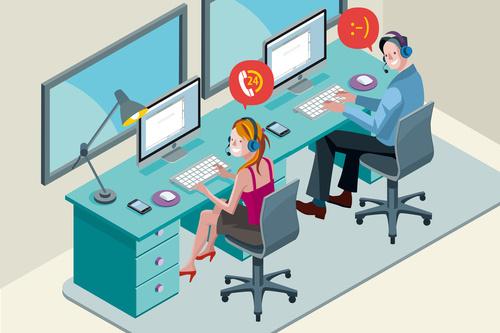 Both sets of specialist can be reached online via Live Chat or by phone: 888-777-0223.
Quality Products
Quality is important. A trade show display can be a big investment. It should last. We think it should be capable of being repurposed as well. This isn't possible if the materials don't hold up.
We design the Ace Exhibits frames and graphics to be used as often as possible. They're lightweight, durable, and easy-to-assemble. Each product has its own carrying case to ensure it can be transported and stored without a fuss. Replacement graphics are available so you can use your frame over and over without the expense of starting from scratch (or renting).
Our goal is to supply with you with a tool you can get a lot of use out of and enjoy using. This requires top-notch materials. Fabric, inks, aluminums… we source the best.
We Print in the USA
We call California home. We choose to keep as much of our process (printing and assembly) in the United States. Doing so allows us to keep our delivery times short (2nd day shipping across all 50 states!), be highly responsive to our customers' needs, and maintain high product quality.
More importantly, staying printed and assembled in the US connects us with our community. We're creating jobs and stimulating our local economy. It also gives us a small carbon footprint, an important factor in this age of climate change.
Artwork: Making, Uploading & Printing
A great display hinges on its artwork and the printing process. However, if you're not a professional designer, preparing artwork, uploading it and knowing how to speak "printer talk" is overwhelming. A lot of mistakes can happen.
We decided long ago to be as proactive as possible in this area. We've dedicated time and resources to developing an online resource library to help you get through the process smoothly. It includes:
1. Artwork Guidelines, a general overview.
2. Templates with specifications and tips on how to prepare your artwork for optimal results.
3. Pantone color-matching to keep your colors brilliant, vivid and true to your design.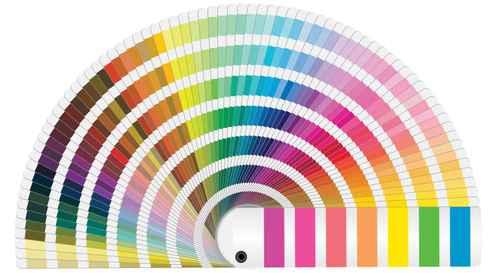 4. Graphic design experts! Remember them? For those times when you really need to talk to a person, our team can lend a helping hand.
Once your artwork is ready, we've automated the uploading/proofing process. It's online and is a seamless part of the ordering process. You can view and approve your proof online in a matter of minutes. We're the only company that does this! Pretty exciting, right?
Following the design specifications, templates and color-matching guidelines ensures the printing process runs smoothly. Since we print everything in-house (California baby!), it can be on the press minutes after you approve your proof and, in most cases, it ships the next day.
We Ship Fast. Seriously Fast.
Getting your order to you in a timely manner is key. What good is a stellar display if it arrives late? This is an area we scrutinize regularly for improvements. How can we make our turnaround time faster? That's why we keep our printing on-site, and why we're able to deliver anywhere in the US in just two days.
Keeping you apprised of your order's progress is part of our shipping process. From the time you place your order, your account is continually updated. You can track your display's progress and know exactly when it'll arrive. No surprises.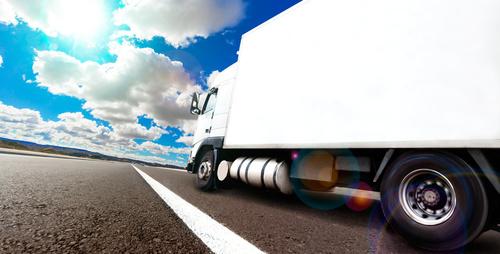 We also provide you with a wide array of shipping options. Last minute deliveries can happen if need be.
What about returns? We don't get them often, but when we do, they aren't a problem. If for any reason, you're not satisfied with your display, return it within three days of receipt. No questions asked.
Interacting with a trade show display manufacturer may not be your everyday occurrence. However, that doesn't mean you should base your choice on a catchy display and a cheap price tag. Research, question, thoroughly read the fine print. It's worth your time to find a manufacturer who aligns best with your needs and practices.
Of course, we hope you choose Ace Exhibits, especially now that you know what we do best. Regardless of who you choose, we're happy to answer questions, share our knowledge and do what we can to make your trade show experience great. Feel free to contact us whenever you need help.
Have you learned something noteworthy about trade show display manufacturers? Share it in the comments. Do you have questions about displays? Trade show manufacturers? Ace Exhibits? Our experts are on-hand! Use our Live Chat feature on our website or call them at: 888-777-0223.